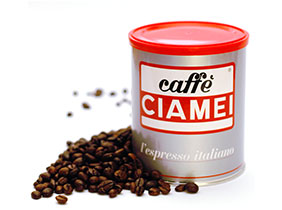 Vacuum packed tin, ground 250g
The tin contains 250g of Southern and Central American coffee, vacuum packed to keep its rich quality taste. This ground coffee is ideal for using with the traditional Moka coffee maker.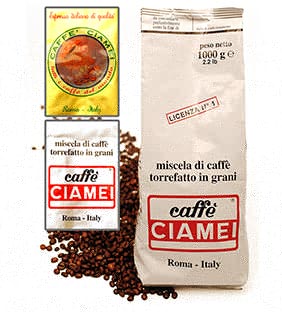 1000g bag coffee beans
White bag
This high quality blend of Arabica beans and its strong, sweet and aromatic flavour makes an exceptional espresso coffee.
Gold bag
The best coffee beans from around the world are used in this exquisite blend.
Silver bag
Beans from Asia are combined to form a strong and aromatic blend for espresso coffee.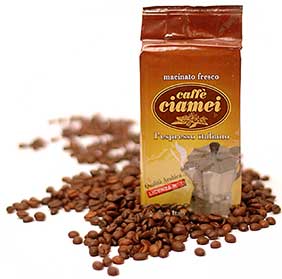 Vacuum packed bag, ground 250g
The same coffee you drink at the bar, toasted and packed to guarantee a perfect espresso for Moka coffee makers.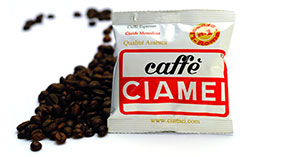 Individual coffee sachets
Classic
State of the art techniques are used to produce these high quality individual sachets, guaranteeing your espresso coffee tastes just like the one you get at the bar.
Decaffeinated
The decaffeinated sachet is produced using the best decaffeination techniques to guarantee the taste and aroma of the espresso.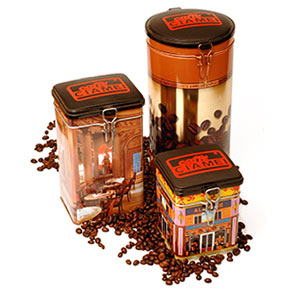 Gift tins (250g, 500g, 1000g)
Elegant gift tins of varying sizes, containing freshly ground coffee or beans.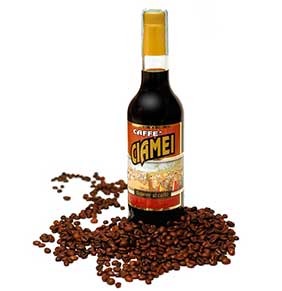 Coffee Liqueur (70cl, 26°)
Made from a traditional recipe, this delicious liqueur, with its low alcohol content and rich, evocative aroma is ideal for pouring over vanilla ice-cream or using in deserts.